First up is Bohemian Dreams, which was based on the color palette used for our Quarterly Team Kit*, the first of which was given out as the chat prize at our April Opening Chat.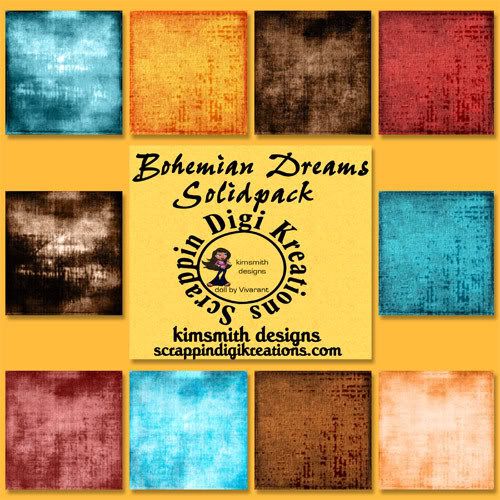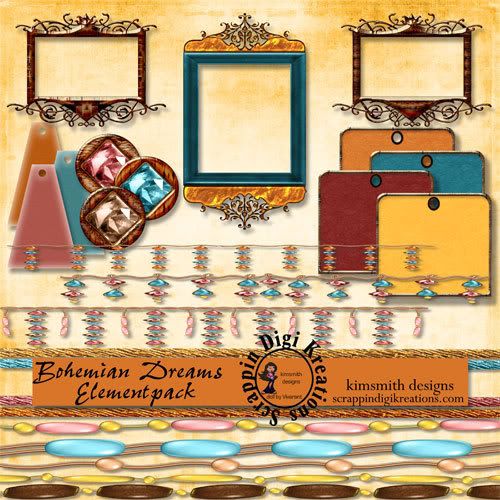 Next we have Mysterioso, which is the first kit in which I made my own brushwork background base, thanks to Jen's (aka Hosanhelwa and G. Dupus) encouragement. I really love the way this kit turned out so look forward to more brushwork from me in the future!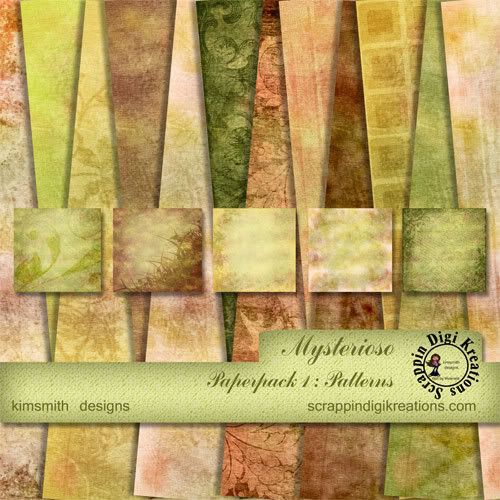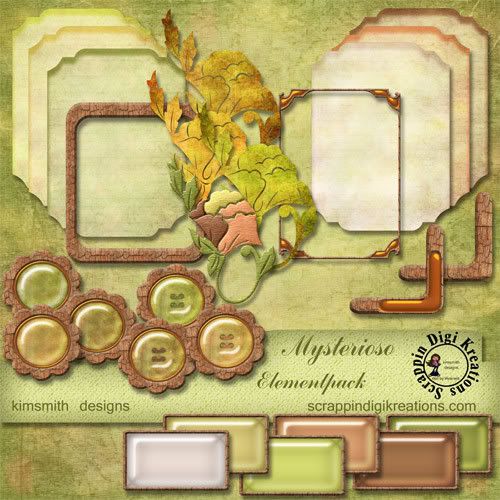 Last week (yes, I'm a bad blogger, lol) I uploaded these 2 kits to my store: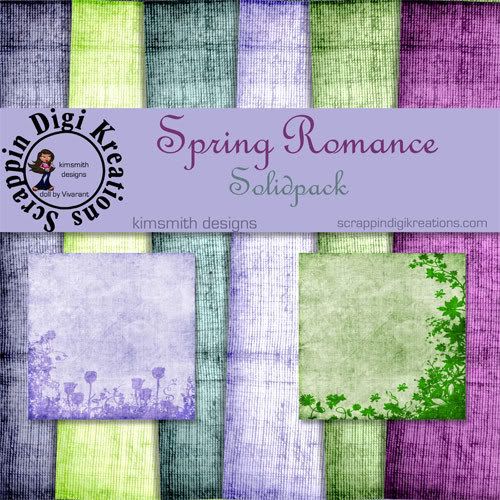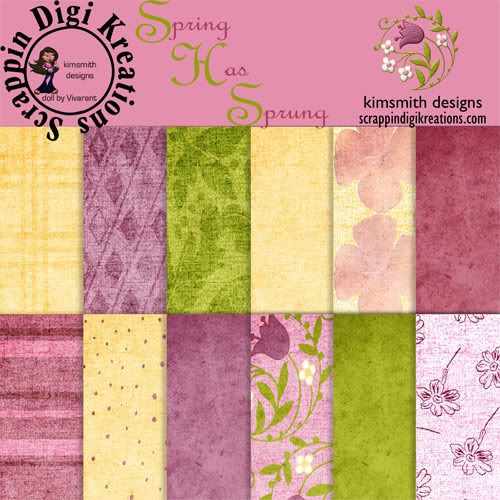 *
Note: Our Quarterly Team Kits are an added bonus that you receive when you come to our monthly opening chats. Look for the May chat to be held on May 1st at 2pm EST and 8pm EST!
I guess I should also point out that while I am a bad blogger, my CT team gets my kits just before or the day I uploade them to the store so they can get to work on them. Once I verify that the kits are indeed in the store and ready to download, I upload my previews to the SDK forums Here , the DST forums Here , and the DigiDepot Here . I also occasionally send ads thru the various Yahoo ad groups for digiscrapping. Lately, I've been uploading a kit a week, though I can't promise it will always be that way - depends on whether my creative muse is cooperating or not, lol!
Starting next month (May) I will be posting some of the layouts my CT members have done for me and will provide you with links to go leave them some love in their galleries.
One last bit of news: as we begin the new month, we also begin new challenges at the SDK Forums . Be on the lookout for new versions of our ongoing monthly challenges as well as some impromptu challenges next month. We have tons of fun planned for you!
Until next time, happy scrapping!