I was creating my sketches for the June Kalendar Challenges at SDK and decided to scrap a few.........here's the first one: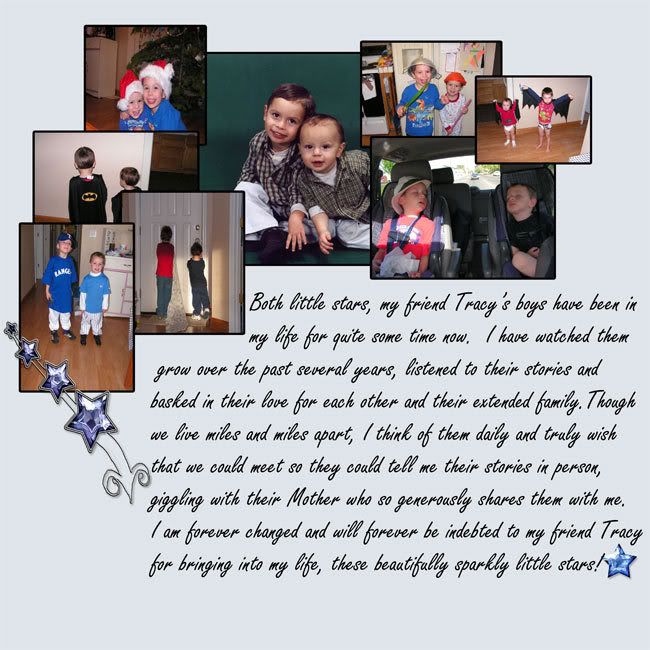 Journaling:
Both little stars, my friend Tracy's boys have been in my life for quite some time now. I have watched them grow over the past several years, listened to their stories, and basked in their love for each other and their extended family. Though we live miles and miles apart, I think of them daily and truly wish that we could meet so they could tell me their stories, giggling with their Mother who so generously shares them with me. I am forever changed and will be forever indebted to my friend Tracy for bringing into my life, these beautifully sparkly little stars!

Credits:
sketch inspired by Creating Keepsakes Designing With 2007 Calendar, May 14th; elements made by me (Thanks to Atomic Cupcake for the gemstone action); photos courtesy of TracyB , font is Freestyle Script. Tfl!