As most of you know, I run the SDK Treasure Hunt each month. Since this is the Holiday Season, the kit I'm providing this month is: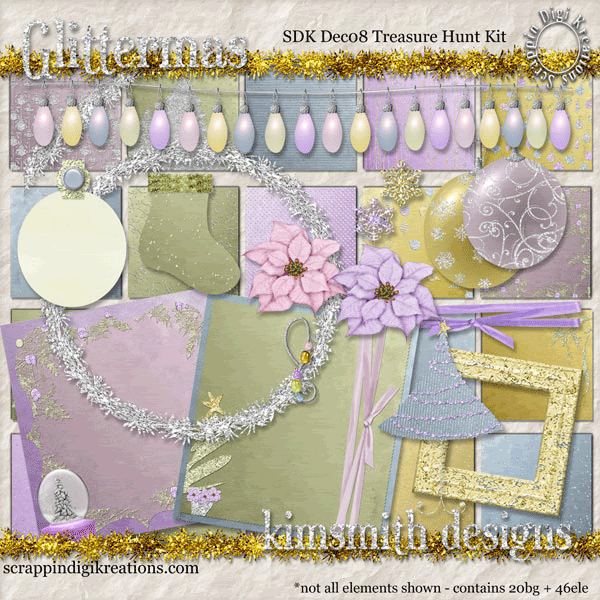 You can participate in the monthly Treasure Hunt by clicking the link to take you directly to the SDK Forums.

Next up is a very special Elves' 25 Days of Christmas Hunt and Challenge. Heidi and I have teamed up to create a MEGA kit full of fun papers and elements and we also are challenging you to create a holiday album with the sketches provided in this thread.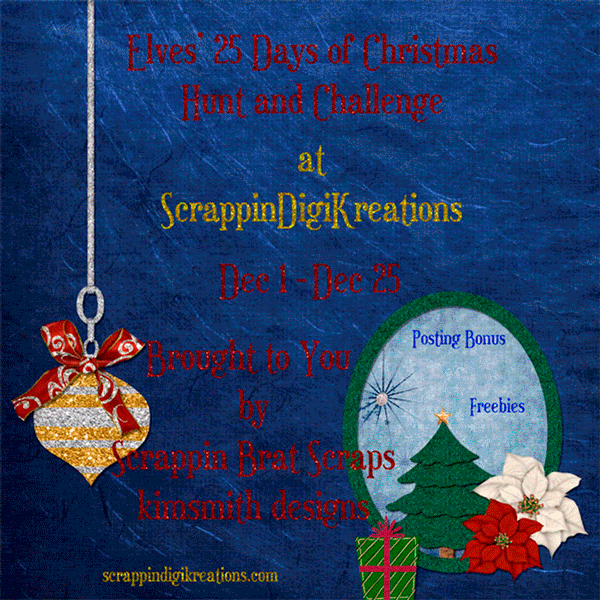 You can get an idea of what our Megakit consists of from the above ad, as well as the teaser preview in the Challenge Forum.

I hope you'll stop by SDK for a visit and come back each day for both the hunts and the challenge and to check out our other Holiday Activities and Regular Challenges!

Don't forget the check out the ActionFX Blog for your copy of the November issue of the AFX Files - our monthly e-mag filled with tutorials!

Thanks for reading and happy scrapping!